"Brilliant concept. ArcX is easy to set up, easy to use and does what it needs to."

Jaco Van Gass MBE

Adventurer, World and Paralympic champion cyclist, veteran

"I wish I had this when I was training for the Olympics."

ㅤ

Constantine Louloudis MBE

Olympic and double world champion rower

"No more fiddling with my phone and headphones to adjust music on my runs. ArcX is revolutionary."

Alex Gray

TV presenter, actress

"A great piece of kit. I can keep my phone secure and ArcX gives me piece of mind when ski touring with the SOS system."

Jessica Maiklem

ESF Ski and snowboard instructor and alpine ski racer

"Light as a feather and perfect for controlling my music during training. ArcX is a must for every runner."

"This is game changing."

ㅤ

ㅤ

ㅤ

Joey Chase

Firefighter, fitness instructor, model and actor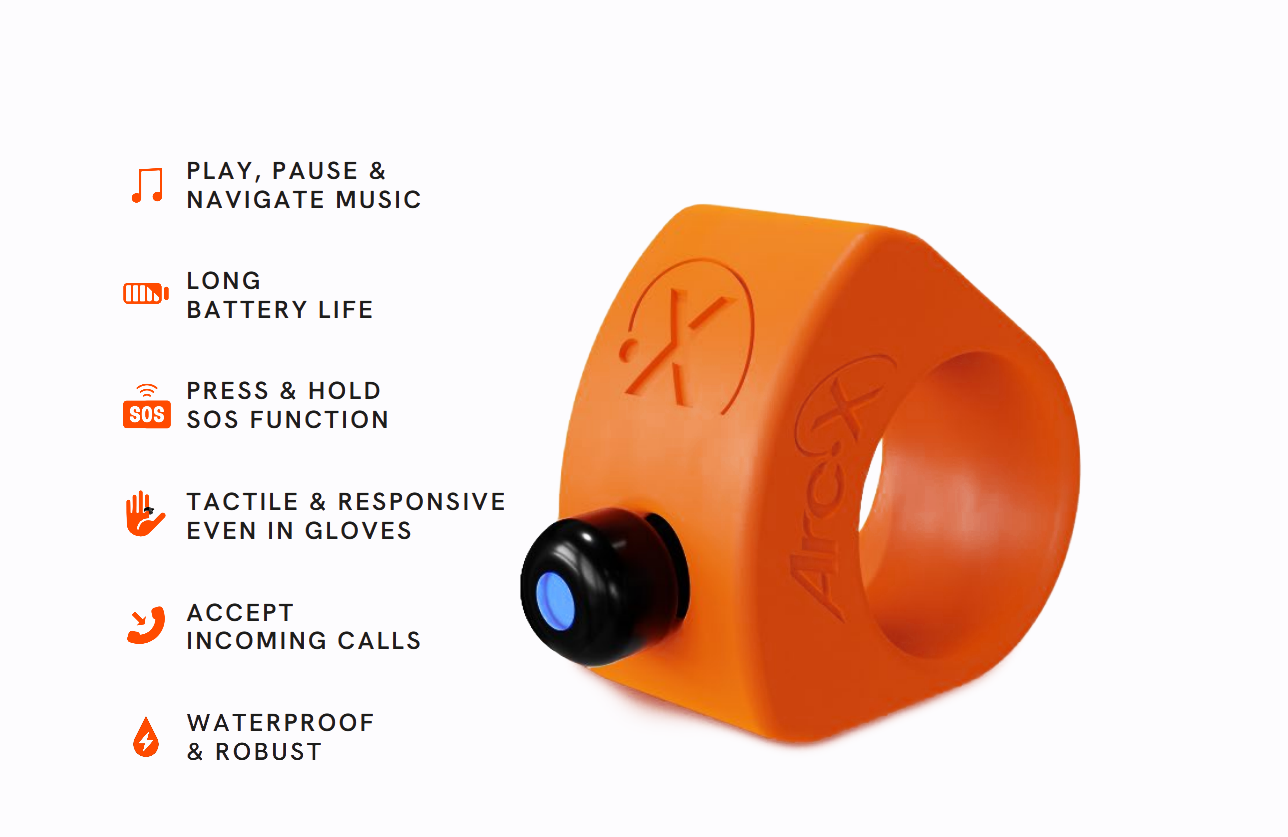 ArcX tech
ArcX is a micro joystick inside a water and shock proof housing. Connect via Bluetooth to any smartphone. Wear it on your index finger and use your thumb to control your device simply and easily, even when wearing gloves.
Buy now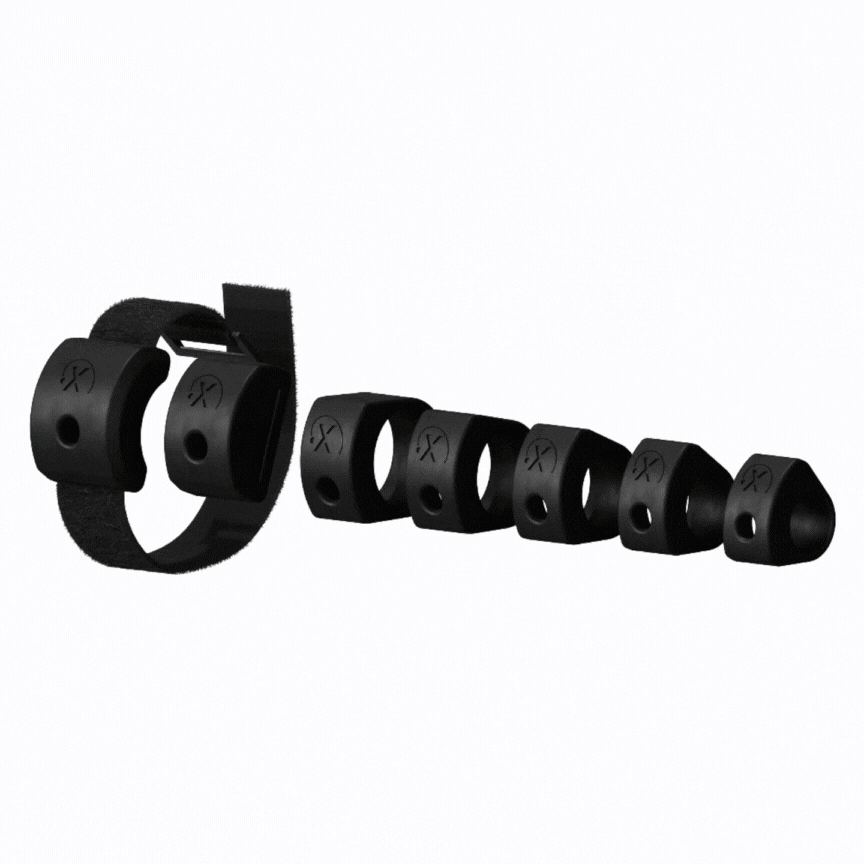 Fits everyone
Each ArcX ships with five, stretch fit, outer rings plus two handlebar mounts. Find the right size for you and insert the tech module. A charging clip and carry case are also included. ArcX rings are available blue, black, orange, light pink, green and hot pink.
See Colour Packs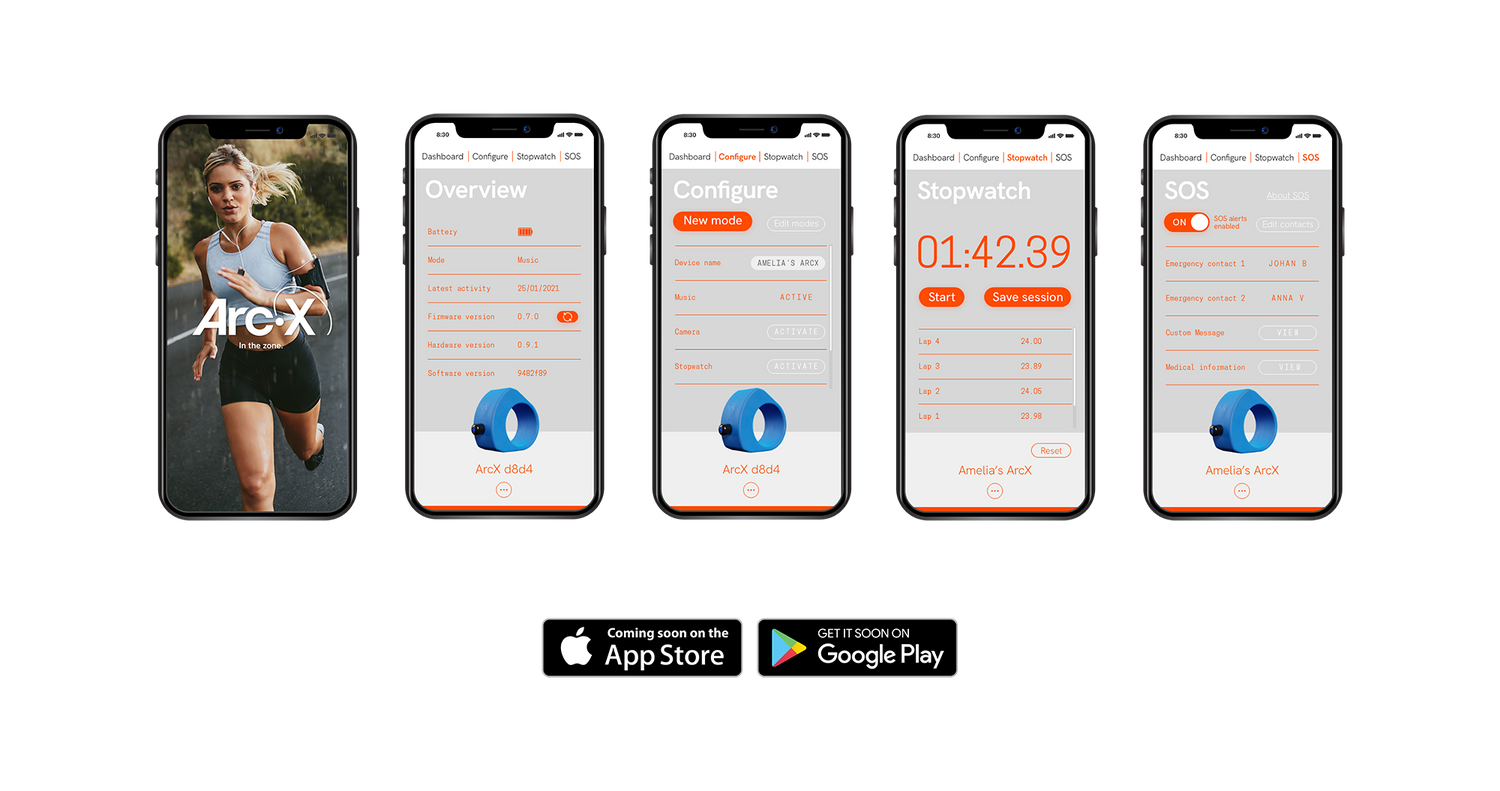 The app
ArcX works right out of the box. Connect in seconds to smartphones, sports cameras, wireless speakers and other devices. Coupled with our intuitive App you can do even more.

Available free on both Android and iOS, our App provides a host of customisable options and additional features such as a stopwatch, emergency SOS call function as well as the ability to connect with other sports-based Apps.
Advanced technology meets award-winning design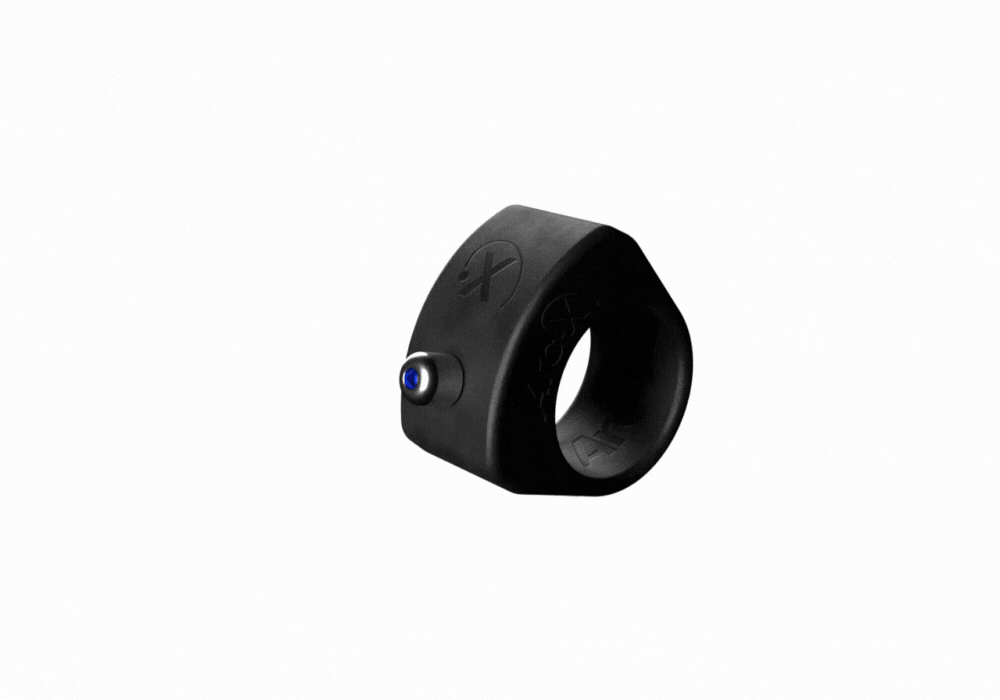 We set out to solve a basic problem - making it easier to control music and other devices during exercise. The result is a super light weight, interchangeable tech module with a long battery life inside a water and shock proof housing.
Order now
"I love it for my gym and bike playlists"

"So easy to set up and use"

"I absolulety love it, it's amazing, thank you"

"A really awesome device"

"You've nailed it, it's really, really good"

"I love that it works right out of the box"
We picked up a few awards...
The ArcX Team
We are a team of engineers, designers, athletes and military veterans. Founded in 2019 and headquartered in London, UK with offices in St Petersburg, USA.
When voice control, gesture and touch are not appropriate due to environment, clothing, activity or disability our wearables make controlling the numerous devices we use daily - easy,
intuitive and hands free.  

ArcX products mix iconic design with inherently useful technology. Inspired by adrenaline and experience, every detail is engineered to perfection and crafted to last, giving our community of customers everything they need to stay active, healthy and connected.
ㅤ
Meet our founders
We've had some amazing media coverage: